ENERGY RESILIENCE BY DESIGN
SOLAR PHOTOVOLTAIC – BATTERY STORAGE – SMALL WIND – SOLAR THERMAL – THERMAL STORAGE
OFF GRID – GRID TIED – MICRO GRID – DEMAND RESPONSE – ELECTRIC VEHICLE INTEGRATION – EMP MITIGATION
RESIDENTIAL – ESTATE – COMMERCIAL
SYSTEM DESIGN – SPECIFICATIONS – SOURCING – CONCEPTUAL MODELING – ENERGY MODELING
ENERGY CONSULTING INSIGHTS AND FAQ's
STRATEGIC CONSULTING FOR INDIVIDUAL ENERGY RESILIENCE
S2 Energy Partners, LLC is an Arizona based Energy Consulting Firm. We offer subject matter expertise in sustainable energy and integrated building design. We work collaboratively with Owners, Architects, Builders, and General Contractors to develop strategic energy plans based on our clients desire for energy resilience and independence.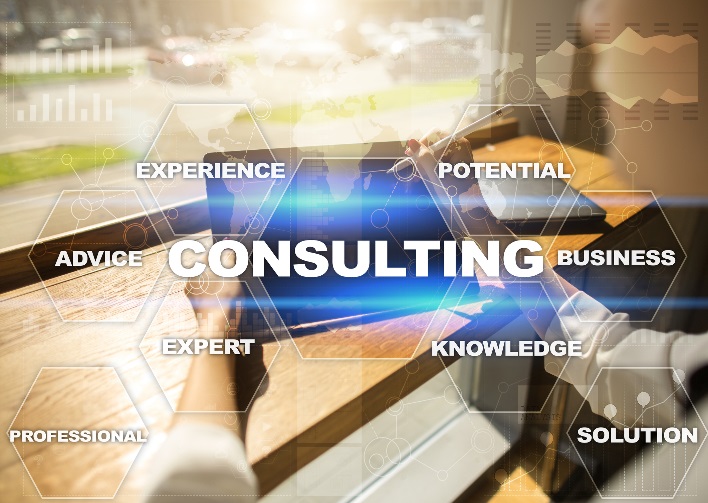 ENERGY RESILIENCE STRATEGIES
ENERGY RESILIENCE PLANNING
HIGH PERFORMING BUILDING TECHNOLOGIES
SOLAR PHOTOVOLTAIC + STORAGE
CME, EMP, HEMP HARDENING - MITIGATION
MICROGRID SMARTGRID INTEGRATION
SOLAR THERMAL PLUS STORAGE
S2 Energy designed our original system back in 2010. When it came time to develop a complete energy plan, S2 Energy was an easy choice. We were interested in adding battery storage to our existing system. S2 Energy developed a plan to add micro-grid capabilities, battery storage and a new panel for emergency power to our freezers, security system and lighting. The upgrade plan was created based on our expected emergency needs for up to 7 days without power or sun. We store a lot of food and we now have peace of mind that our food won't spoil if we have an extended power outage.
Our project is a new build custom home. Our goals were to reduce our carbon footprint, support climate change initiatives and create a system that provided emergency power for our home in case of an electric outage.
S2 Energy interviewed us, verified our goals and developed a plan to fit our needs. We hired an Architect and a General Contractor and were able to specify exactly what we needed in our energy plan. This simplified the process. We are happy we developed our goals ahead of time and believe this process saved us time and money in our bidding process. We were able to communicate our energy requirements exactly.
We hired S2 Energy Partners to help us develop an energy resilience plan for our new custom home at the request of our Architect. S2 worked directly with our Architect to provide planning and equipment specifications for our build. We are very happy with the process S2 used as it was simple, effective and informative. We learned a lot about energy resilience while carefully defining our system. S2 Energy took the time to explain all aspects of the plan. Thank You S2.
We did a lot of research about energy resilience before finally contacting S2 Energy Partners. We were particularly concerned with our system getting destroyed in the event of an EMP. S2 Energy provided a plan and specifications to avoid losses and ensure we have power in the case of such an event. Our plan included micro-grid consisting of Solar PV, Battery Storage and a generator capable of maintaining our energy needs for a prolonged period of time. S2 Energy made developing this plan very easy using a check list to both understand our needs and explaining how each system worked. We are happy with our choices and appreciate the guidance provided by S2 Energy.
S2 Energy Partners, LLC (S2 Energy) was founded in 2006 based on a core belief that individual energy-resiliency was both a personal desire and an emerging trend. In 2006, Residential and Small Commercial Grid-interconnected Solar Photovoltaic systems were in the early stages of adoption. S2 Energy was there providing value and innovation for our customers.
Over the years the term Alternative Energy has evolved into Sustainable Energy. Grid Interconnected systems have evolved into Micro-Grids connected to Utility Smart Grids. Global Warming has evolved into Climate Change, Centralized Energy Generation has evolved into Distributed Generation and Technology is showing no signs of slowing down any time soon. And finally your energy choice has evolved from liability to an asset.
TECHNOLOGY & AFFORADABILITY
Today, Homes and Businesses can be connected to the Grid and yet automatically "Islanded" during short duration power outages as a result of micro-grid technology and energy storage. Life-cycle cost has reached affordability due to mass adoption, economies of scale and the network effect. As a result, energy storage is changing the "variable" nature of alternative energy generation such as wind and solar and providing home and business owners with energy resilience and peace of mind. Critical loads such as emergency lighting, security, communications and food storage can be managed accordingly.
ENERGY RESILIENCE FOR OUR CLIENTS
Though our core beliefs have not changed over the past 15+ years in this space, our passion for energy efficiency and individual resiliency is driving new and exciting opportunities for our customers. With significant technology advances and increased public awareness, our focus has changed to the new-build custom residential, estate and commercial construction segment. This approach allows us to use our industry knowledge and proven expertise to help our clients develop strategically designed energy resilience plans based on individual goals and objectives. We feel strongly that this market segment can achieve the highest value and lowest cost of life-cycle ownership for our clients by utilizing an integrated and holistic approach to energy planning.
COLLABORATION & COMMUNICATION AS A SERVICE
Integrated Energy Design is a collaborative effort between Owner, Designer, Architect, Energy Consultant and other associated project stakeholders. This interdisciplinary team will draft project energy goals, objectives, materials, specifications and life-cycle cost projections for the project. The result is a Strategic and Sustainable Energy Plan ready to be executed. It is intended as a holistic integrated building plan based on owner; lifestyle energy impact goals, energy resilience and independence requirements, carbon neutrality expectations and a positive environmental impact.
Integrated Design is a well-defined process. Phases range from exploration of owner aspirations and values, project evaluation, draft project goals, conceptual modeling, energy modeling, architectural design, detailed drawings, specifications, life-cycle cost, scheduling, construction and commissioning. S2 Energy has a full suite of tools and templates developed to efficiently manage the process from start to finish.
READ OUR LATEST BLOG POSTS HERE